The W.J. Beitler Co. developed the Beitler Advantage as our integrity and commitment to the Beitler customers. Our employees are committed to the highest levels of honor, professionalism, and honesty for our customers. 
Our company goal is to become an extension of our customer's transportation department, warehousing operations, and beyond. We put processes and procedures in place that will align and meet each initiative set by our customers.
Make our customer's problems our own
Continue to measure our performance and cost
Constantly review market challenges and make necessary adjustments
Third-Party Logistics Provider Benefits
We focus on providing our customer's superior third-party logistics services (3PL) to help scale your business without building and maintaining in-house storage.
We offer many benefits as a superior 3PL provider:
Extensive Servicing Areas
We provide service to nearly every market in the U.S. and Canada.
100+ Years of Experience
We bring decades of experience, trust, and follow-through to every job.
Quick Adaptability
We can adapt and work with your needs, even if requests change at the last minute. We have a proven track record of getting the job done on time and correctly.
Competitive Pricing
We will provide you with the most competitive pricing available for your service.
Single Point of Contact
You'll work with a familiar Beitler face and voice throughout your order process.
24/7 Support
When you call us, we will answer! We understand circumstances change and emergencies happen. You can rely on the Beitler team.
"As we talked about our supply chain challenges on our end, and planned to recognize you as "Carrier of the Year," there was one constant WIN we heard from each DC and Logistics analyst, Mike Shaver and the Beitler Logistics Team!"
"Mike's been so responsive and helpful to me through all of this. He never rushed you off the phone and is always calm." 
"I know you already know this, but I just wanted to take a second to tell you how helpful Mike from Beitler has been the past two days.  I have talked to him probably a good 20-25 times the past 2 days and Mike and his team have really stepped up and taken on any extra challenges that we have asked them to pursue."
"Mike worked harder than us all thru this I think.  If it wasn't for him and our new LH partners, we would never have made it thru this with a few bumps and bruises like we did.  It would've been a catastrophe."
The Beitler Quality System
When you work with the Beitler team, we guarantee quality service, and you can expect we'll:
Maintain product integrity
 Ensure proper handling, storage, and distribution
 Continue to add facility enhancements
 Utilize over 250 individual standard operating procedures
 Develop a Standard Operating Procedure (SOP) for each customer
 Ensure all business partners review each SOP
 Have certified associates
 Continue to learn and grow from our 100+ years of experience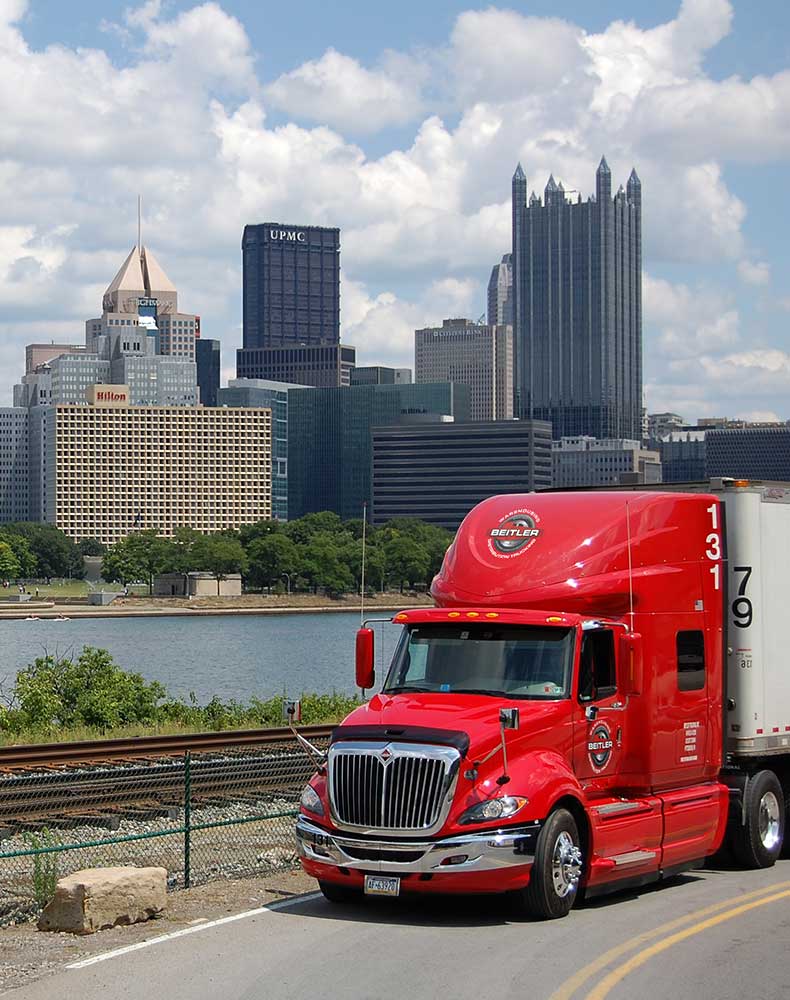 It's Time to Take Part of the Beitler Advantage
We move beyond the typical 3PL services and provide trusted, superior logistics.
Connect with us today and experience the Beitler Advantage!
  The Beitler Advantage
Everyone at WJB is committed to holding themselves to the highest levels of professionalism, honor, and honesty in every service area.
Executive Team
With over 20 years of experience in management and customer service, we aim to exceed expectations for all Beitler services.
Association Memberships
We continue to stay educated and current on all industry changes to ensure we can best serve our customers.
Environmental Sustainability
When you choose WJB services, you're helping lower your carbon footprint with our protocols.